Rayito de Sol Kinder-Prep Program
With kindergarten readiness top-of-mind, our program focuses on core academic areas in a structured learning environment, taught 100% in Spanish. Graduates of our Kindergarten Prep Program are shown to receive above-average scores on their Kindergarten entrance tests, readiness assessments, and a variety of other early development measurements.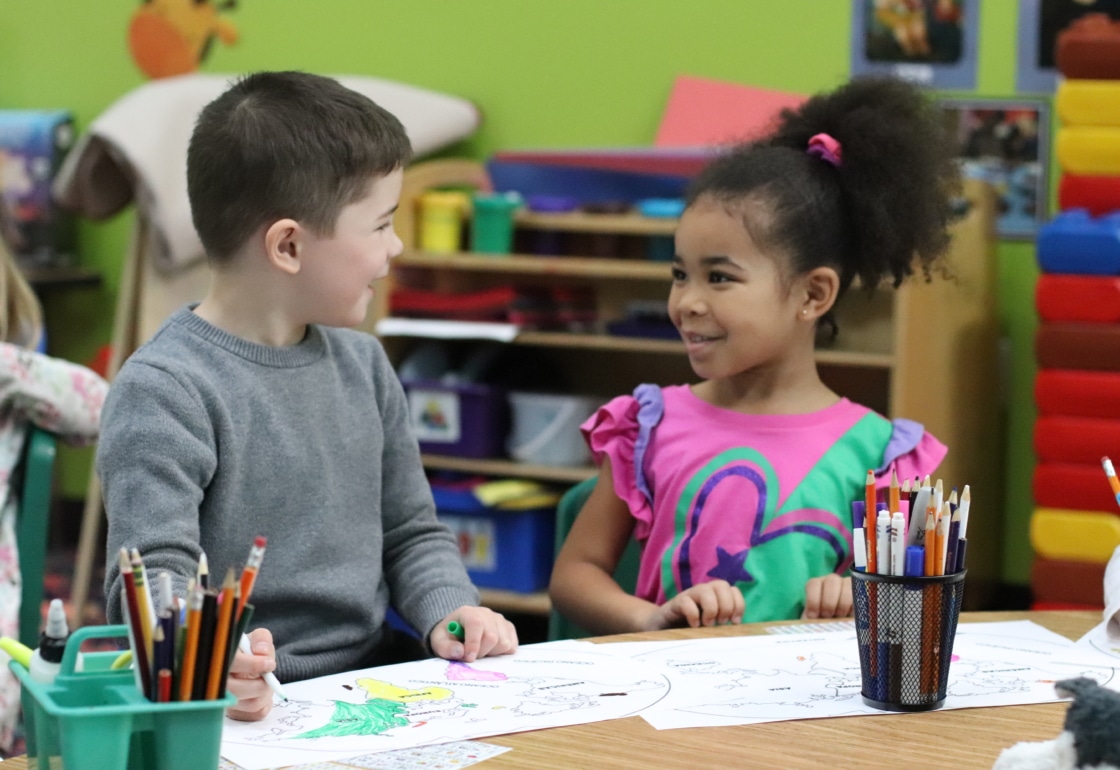 Our kindergarten program is for children ages 5 – 6 years, and is focused on preparing them for kindergarten. Small class sizes help meet the individual needs of your child and provide hands-on instruction. Parents stay involved in their child's progress through daily updates via our app and semi-annual parent/teacher conferences.
Language Development
Your child's language development is an important milestone before beginning kindergarten. They will be able to talk in longer sentences, take turns talking with peers and adults, and describe how they're feeling or what they're thinking. We design activities specifically with these milestones in mind.
Play and Social Development
Children are developing a stronger sense of self and independence, while learning to be more cooperative, considerate and friendly. We encourage free play for children to interact with their peers, and learn to regulate their emotions. Plus, having exposure to other cultures helps them become more empathetic children.
Fine and Gross Motor Development
Our program is designed to ensure your child is starting to consistently use their dominant hand for fine motor activities. Age-appropriate activities include writing, cutting with age-appropriate scissors, manipulatives like threading beads, and coloring with mixed materials. We also have dedicated free play/outside time to develop gross motor skill
Cognitive Development
As your child approaches kindergarten, it's important they have developed necessary problem solving and critical thinking skills. We use a variety of STEAM-based activities in our curriculum to challenge their thinking, initiative problem-solving skills, and explore different ways to accomplish a task.
A Day in the Life of the Kinder-Prep Program
Other Kinder-Prep Program Benefits: