Experience the Rayito de Sol Difference
At Rayito, we don't just teach your child to excel at academics through another language. We expose them to the Hispanic culture in a diverse learning environment that is nationally accredited.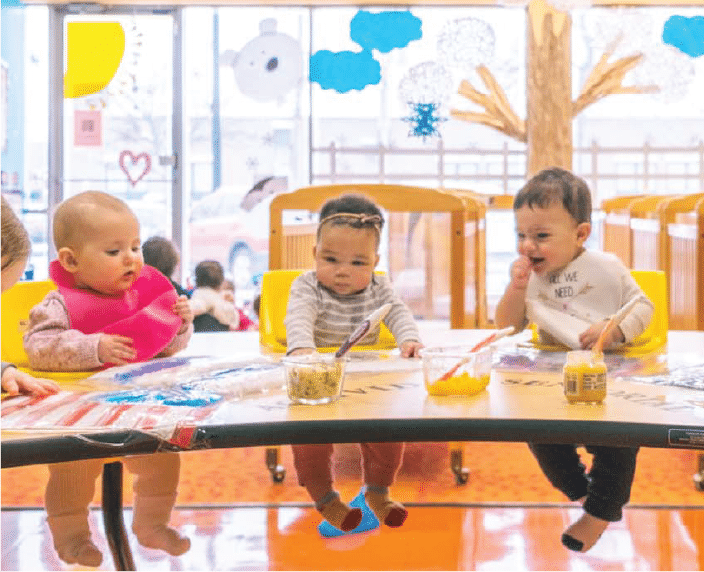 Our curriculum is exclusively designed to help your child meet development objectives according to their age level with a 100% language immersion experience throughout the day.  Over 6,500 children have graduated from our Program with some testing in to a 3rd grade reading level when they go to Kindergarten.  All of our teachers are native Spanish speakers representing the 21 Latin American countries.  Every activity in the classroom includes a STEAM approach, ensuring your child's learning includes science, technology, engineering, arts and mathematics, ultimately preparing them to be Kindergarten ready with a bright future.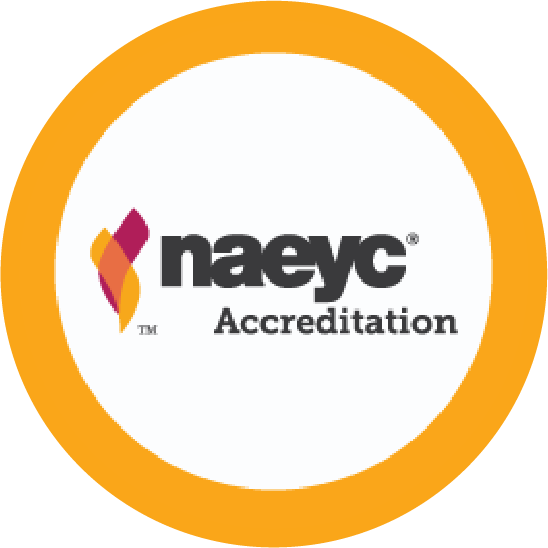 Accreditation
All Rayito de Sol locations follow the same curriculum that is nationally accredited by NAEYC, the National Association for the Education of Young Children. NAEYC is the leader in early childhood education, and is the highest level of accreditation a childcare center can receive. NAEYC is the gold standard in childhood education, and only 6% of daycare centers acquire this level of accreditation. This ensures your child's education starts on the best path possible.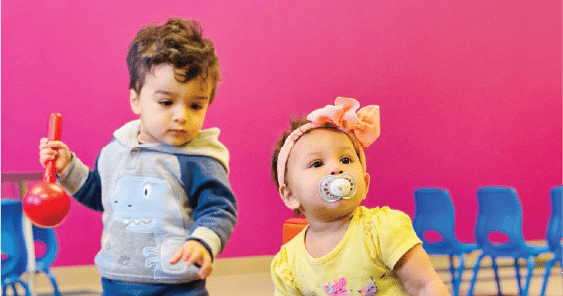 Infants
6 weeks - 16 months
Starting as young as 6 weeks, babies will reach their developmental milestones while experiencing the benefits of another language.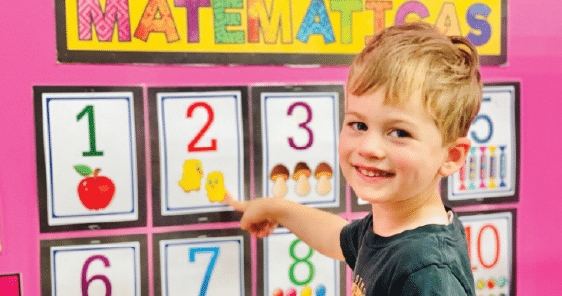 Toddler
16 weeks - 36 months
Rayito de Sol offers two toddler programs - younger and older - to meet the developing needs of your child. We use creative ways to ensure your toddler is learning, growing, and exceeding milestones.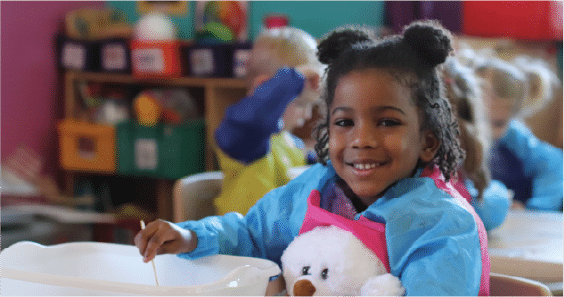 Preschool
3 - 5 years old
From transitioning out of the toddler room to preparing for kindergarten, our preschool program focuses on school readiness and structured yet fun academic activities.