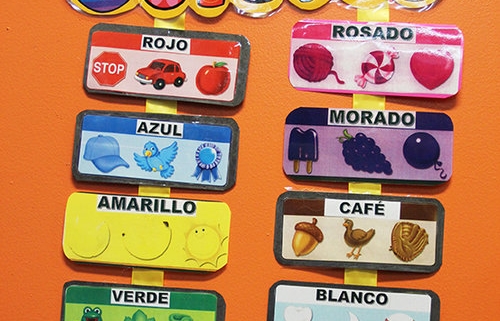 When your child has the opportunity to first experience Rayito de Sol, their eyes will jump along the brightly hued colors of our facility.
Each room a vibrant glow of yellow, orange, green, blue and red. Inspiring, inviting, and stimulating; not only for the eyes, but for the brain and processes related to cognitive thought and things we associate with in our visual life.
e hope that children across age bands and of all backgrounds that come to our centers first experience a smile of joy that is ignited by the anticipation of fun as the colors engage their minds and connect the associations of language, learning, culture and more!